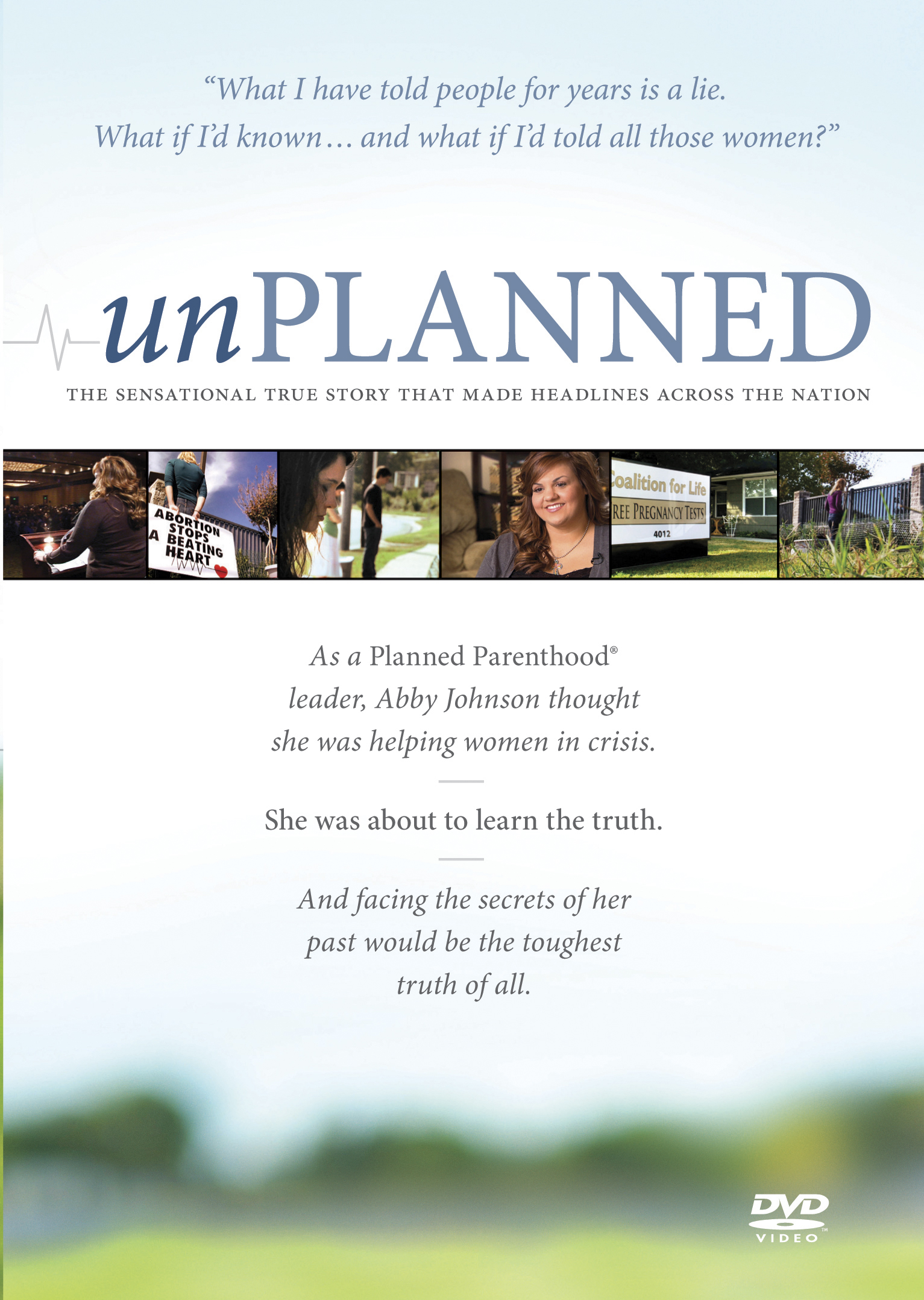 Generally, I would never recommend watching a movie before you read the book. However, unPlanned is the exception. While I have not read the book, though I plan to, I found the documentary to be quite stirring. (The book has been on my library request list for over six months and there are still 30 people in front of me in line. It will be a while before I get it.)
Abby Johnson was raised in a "pro-life Christian family" where her parents taught her to "be nice, kind, make friends, do good in school." Abby did just that and was a good student, leader in her church youth group and involved in many extra-curricular activities. Fast forward a few years. Now Abby is the director of Planned Parenthood and and has personally had two abortions. How exactly does one make that leap? That was one of the questions I had when I started this DVD.
For Abby, however, it wasn't a leap. And here are some of the reasons. Abby said, "Because I'd never thought about the argument either way, I was easily swayed." And her husband said, "She was desperately seeking something to be passionate about." Abby truly, sincerely, honestly and genuinely felt that she was helping women.
Abby worked at Planned Parenthood for 8 years. And then, one day, she was called into an examining room to help with an ultrasound guided abortion. What she saw stunned her. What she saw was horrific. What she saw changed the rest of her life.
Abby said, "I couldn't believe I had lived a lie for so long. I couldn't believe I had believed a lie for so long. I couldn't believe I had spoken lies to so many women for so long. How did it get to this? How am I here? Realizing how much damage I had done in those 8 years was overwhelming."
This is the story of a sinner who was redeemed. A sinner who recognized the depth of her sin and was overwhelmed with sorrow. However, we serve a God who can take the broken pieces of our past and use them for good. Abby left Planned Parenthood and not fights for life and helping women in crisis.
There is much to be learned from Abby's story. First, after Abby saw abortion for what it really was, she turned to the pro-lifers who had been standing on the other side the fence at her clinic for help. She turned to them because they had been a "quiet, consistent, loving presence." They were willing to speak the truth in love. Second, I think we can benefit greatly by understanding the reason that Abby was involved in supporting the abortion industry. She really believed that she was helping women. She really was deceived. We need to pray for the women who turn to abortion because they feel there is no other option. But, we also need to pray for the abortion workers that their eyes may be opened.
I received this DVD free from Tyndale in exchange for an honest review.